Who is online?
In total there is
1
user online :: 0 Registered, 0 Hidden and 1 Guest
None
Most users ever online was
14
on Tue Oct 05 2010, 03:23

Napoleon TW released more than a week ago. We all had some time to try it in action.
In this topic i suggest to share your opinion about Napoleon TW.
Lets start:
Napoleon TW is definitely not the same as Empire TW. Some new things i like very much & some i dont.
What i like most:
1) Number of soldiers. In Empire number of grenadiers & almost all riflemen was 60, so against all kinds of line infantry they were pretty useless or too expensive. Anyway they didnt worth those money that they cost. In this game they have more units & grenadiers can form square, so their combat value increased.
2) Rifle fire. In Napoleon rifle fire is not so strong as in Empire, so squads dont rout right after the beginning of the shooting & you have more time to regroup your troops during the fight.
3) General Unit. Now generals are much useful than in ETW. At least now you know WHY you should pay so much for them!

Dont like:
1) Earthquakes. When you try to look closer on your marching troops, the screen starts to tremble as if you live somewhere on Haiti or in Chilly

I do understand that during shell gap the earth should shake a little, but not the same way as from marching soldiers...
2) Smoke. The fume from is made VERY historical. Indeed during the combat it was very hard to find out what a hell is going on a battlefield. But now its very hard to orientate on the field & i think that developers could sacrifice some historicity in favor of more interesting gameplay.
3) Control panel of troops during battle. Its just terrible. Very uncomfortable.
Forgot anything???
P.S.
as usual sorry for my English

_________________

GrenadierRus

Clan Leader





Posts

: 283


Join date

: 2009-06-22


Age

: 37


Location

: Russia



No problem with ur english, comrade

About the game:
I actually like the smoke

, to me it isnt obstructing the view or management... also a thing I like is the dust being whirled up if your men walk over it (although there can't be dust whilst walking through water hea?

)
I DONT LIKE THE SHAKING OF THE CAMERA as well :p
The reload rate is awesome, in empire you could be firing 10seconds, and then reload for a minute or two, thats just waaaay to long IMHO...

I also like the fire coming out of the gun shafts or whatever the thing is called

Oh, and btw, I start liking Multiplayer battles aswell as the main campaign(but its a bit too easy(at least italian campaign on normal) and in multiplayers you can still encounter campers

)
If this would have been empire, it would be a hell of a game of the year!!! Its even more addictive than ETW

of Creative Assembly continous like this, we are in strategy heaven gentlemen!
Over and out, and cya guys in the weekend, take care!
|Classified
_________________
Ok, the smùoke...
Its indeed a little too mutch...
I raised Particle effect graphics, and here are some screens...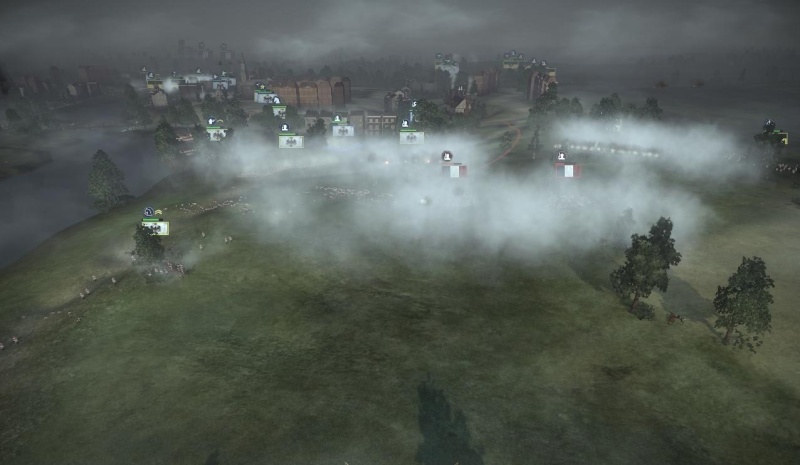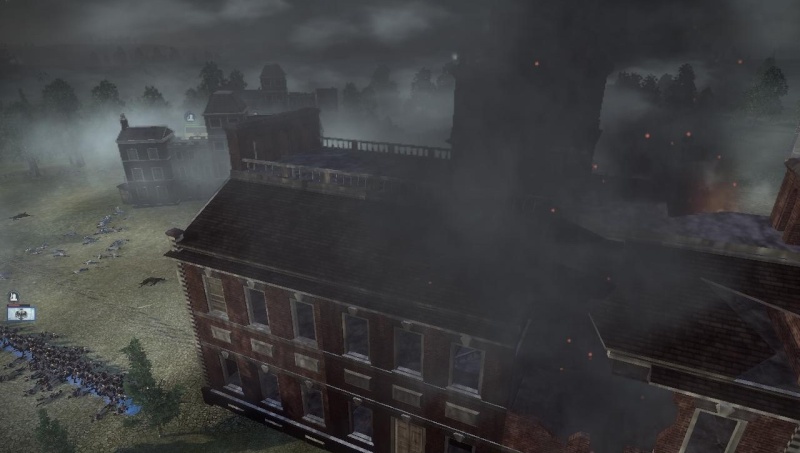 It is awesome, but hinders good management indeed.
_________________
true. its very hard to use troops effective, when you don't see a thing...

_________________

GrenadierRus

Clan Leader





Posts

: 283


Join date

: 2009-06-22


Age

: 37


Location

: Russia





Similar topics
---
Permissions in this forum:
You
cannot
reply to topics in this forum